I really love this pattern and thought it would be very flattering on me.
Pattern Description:
Misses' dress with sleeveless or cap-sleeved bodice and slim or flared and pleated skirt.
Pattern Sizing:
8 to 18
Did it look like the photo/drawing on the pattern envelope once you were done sewing with it?
Yes
Were the instructions easy to follow?
Yes
What did you particularly like or dislike about the pattern?
I loved the princess seams in the bodice but disliked the bodice fit.
Fabric Used:
I used a cotton stretch sateen.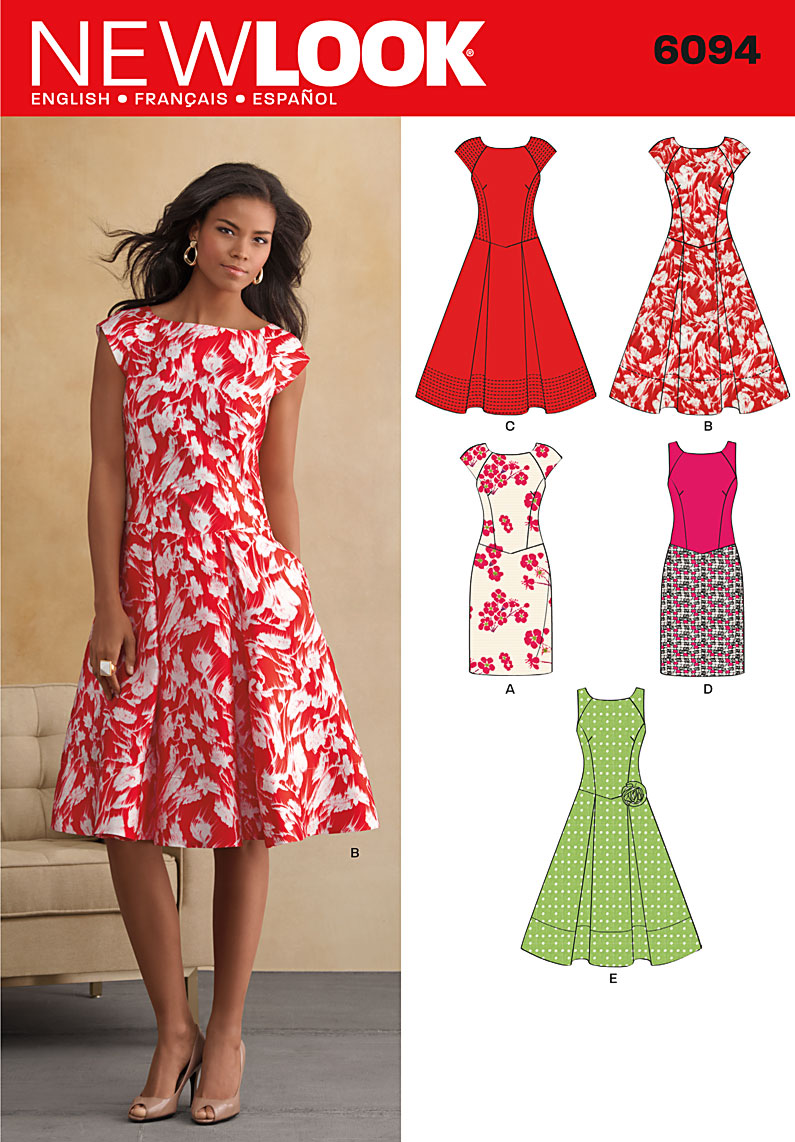 New Look 6094
Pattern alterations or any design changes you made:
I did necessarily alter or make any design changes but I made View A with the added details of View C. I did not put the stripes on the bottom of the dress as seen in View C.
Would you sew it again? Would you recommend it to others?
Yes, but I would make sure I paid close attention to the sizing of the bodice. I also recommend it to others.
Conclusion:
This dress was very easy to make. I have issues with the fit in the bodice of most garments, its either too tight or too lose. But I will make this dress again with the full skirt with the sleeveless option for the summer.